"LOCALS ONLY" call for work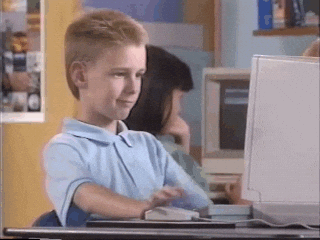 Hey friends,
So, Collective Misnomer has been idle for a little bit now (7 days ha!) and probably into the future for a while, so while this is keeping us indoors (STAY FUCKING HOME) we've been trying to think about how we can support artists in our community. And while we aren't sure that you need another livestream to tab open while looking at other tabs, we're gonna try an online screening of Colorado Artists. This means video/film/animation, and performance art for video. Let it be said that we are only interested in artists who work primarily within these mediums. The focus is to give artists who often don't have a platform to show their work in Colorado a chance to do just that. So if you're predominately a painter but made a few works that involved video once or twice, this isn't for you. Sorry. Not sorry.
If you think we've skipped over an essential time based art and you're working in it, let's chat.
If you're a student who has had their BFA/MFA show canceled and the school isn't making space to view your TIME BASED work properly (like they only let you show a still on their website or catalog) please note that in your submission and if a separate class of 2020 screening sounds interesting to you.
Fine print of applying
It has to be something we can stream/play online (video).

This screening will be online, so we need to be able to view and download the work you want to show.

For Performance Art we aren't talking about the "performing arts" (theater, dance, etc). We know there is room for blurred lines with these spaces and we welcome those to the fold but your living room rendition of Shakespear is out. Don't bite your thumb at us. Get at us if you want clarity. This should be a clear video documentation of your Performance Art.

For all works we ask that you stay below or around a 30 min mark.

One artwork per artist please. Get at us if you have questions.
How it work$ (we hope)
As always we will be asking for people to give donations (via venmo and paypal) for viewing the stream and these donations will go to everyone in the screening equally. Note: This all depends on who is able and willing to donate to see the work so we can't guarantee a certain amount.

If you are in the screening and have stable income we ask that you consider donating your share to the other artists in the screening who may not have stable/consistent income. We won't be asking any questions about who gets paid what (because we aren't cops. Althought we like the idea of pay transparency in the workplace!) but we ask you to consider your situation and see if a donation feels right.

This is our first go around with this so please be patient and know we are a small team trying to make it happen with no budget, lots of stress, and jobs. We love you but don't be a jerk. Our love has stipulations.

Know that this is a deviation from our normal programming mentality so what we show does not reflect the perspectives of Collective Misnomer but does reflect the stances/places of people in our community. This show will be curated to some degree but sending your work our way does not mean it will be shown.

We will have a ONE-TIME online stream TBA once we figure out all the works in the program. Perhaps keep a page up of all that participated if y'all are interested in having an online presence with embedded videos for views later on.


Please fill out this form by midnight March 31st, 2020 if you wish to participate.
Thanks
stay up!
- CM